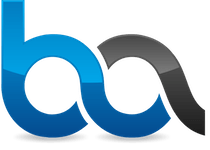 BuildAutomate is a group of IT and marketing professionals who specialize in helping you succeed in your business through strategic website implementation, systems architecture and development and best-in-class marketing services. Our consulting firm's expertise lies in knowing how to help you optimize your business, regardless of the size of your company.
Through strategic and thorough evaluation of a business, BuildAutomate helps clients streamline processes  to work more efficiently, save time and money all while preparing for future growth.
The areas where we can offer help are endless. We pride ourselves in being able to look at a client's needs holistically and without bias. We can assist in formulating and implementing strategic process optimization plans, end-to-end product innovation plans as well as many other planning milestones. We can help you take your business to the next level — tell us your vision and we'll help you plan for it and make it happen.
BuildAutomate sells expertise and peace of mind.  We do this by offering superb customer service and by providing consulting services and products expertly designed and professionally delivered on the most up-to-date computing technologies — including Cloud, SOA, CMS, Social Media and more.
Our consultants are experts in their fields and have a broad range of skill sets including foreign languages and oral and written communications skills. Each and every one is dedicated to making sure our clients are 100 percent satisfied before we hand off our products.
Also, we offering website and system audits. These audits give clients a look at their web pages, their optimization levels and any issues our audit has found. If the client allows us, we can then bid on fixing the areas we have outlined in the audit. Our audits include but aren't limited to: Site/SEO optimization, load and stress testing, site usability and browser testing.
BuildAutomate also takes great pride in contributing to the developer world by best-in-class open source offerings. On a daily basis,  our plugins are being used by companies around the world.
To date, BuildAutomate's XData Toolkit (current version 1.9) has received more than 2,400 downloads, is used on over 500 sites and is used in 53 different countries. The Xpandable Author Tab is currently at version 2.0, with over 1500 downloads and is used on over 800 websites worldwide. Our most recent product, The Most Recent Posts Plugin is now in use on 400 websites and is steadily climbing.
Developers using these tools can purchase maintenance and support contracts to open up  additional feature sets and technical support.  Stay tuned: We have several other plugins in the works and they will be ready for market shortly.
We look forward to helping you and your business meet your goals and hope you'll take the next step by contacting BuildAutomate at your earliest convenience.