PRECAST CONCRETE & TRUCKING SERVICES
ABC Concrete Mfg is a precast company specializing in oilfield, government, home and business-use concrete products.
While we have a full catalog of ready-made products, we also take special orders — building to suit your specific needs.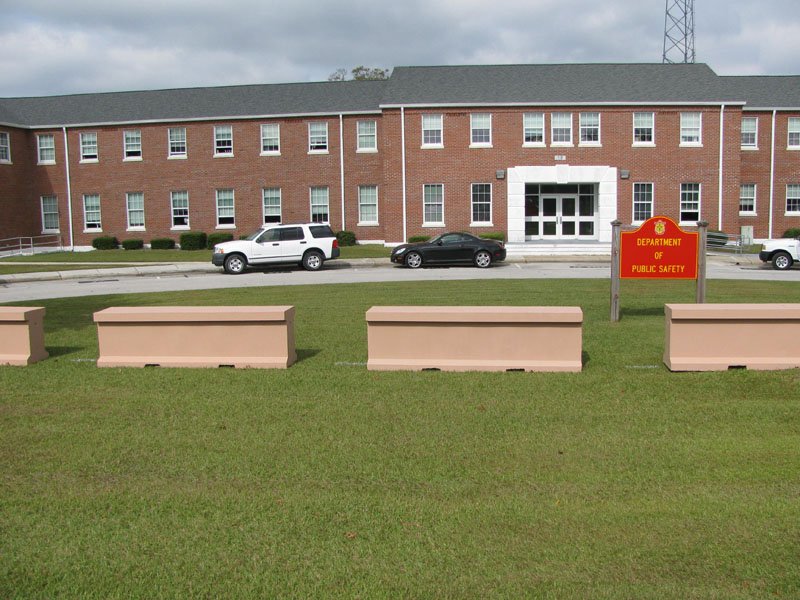 OUR PROJECTS
We deliver our precast concrete products nationwide. We have proudly served the U.S. government, small, medium, and large businesses for over 30 years. Here are some of the great projects we have worked on over the years. Call us today 1-800-211-1580 to get your project started.
Training Towers
Our training towers weigh in at about 150,000 pounds and reach 45′ high. Created, poured and loaded up in our Farmington, NM yard, this order of concrete training towers made their way to Fort McCoy, Wisconsin where our team unloaded and assembled the towers, using our crane truck and our NM staff.
Parris Island Barriers
We opened a work yard in South Carolina in order to complete this contract. Parris Island, home to a historic parade ground, is now graced with some of ABC Concrete's finest creations — our brick faux-finished I-barriers.
These barriers, manufactured by South Carolina citizens under the expertise of our staff, now line the route giving a sense of historic beautify and much-needed modern security.
Fort Bliss Barriers
When a large order comes in, our management assesses the situation and determines if it is more efficient to fill an order in our Farmington, NM yard or whether or not it would be better to open a temporary yard at the product's final destination.
In this case, we hired local yard hands around the El Paso, Texas area and also leased facilities so we could manufacture the Jersey Barriers on site. We then shipped with our own trucks from the El Paso yard to the Fort Bliss facility, where more than 1400 of ABC Concrete's finest highway/Jersey barriers are now placed.
Bloomington Welcome
The twists and turns of Highway 550 linking Albuquerque, Bernalillio and Cuba, NM are filled with beautiful hills, sandstone crests and desert scenes.
It's a long drive, but the stretch of highway ends with a set of ups and downs overlooking Bloomfield, NM — a small town where if you go left, you'll venture further into NM, but if you go right, you'll head to the Colorado border.
We are proud the city awarded us the privilege of creating the landmark sign that welcomes travelers and residents alike to Bloomfield.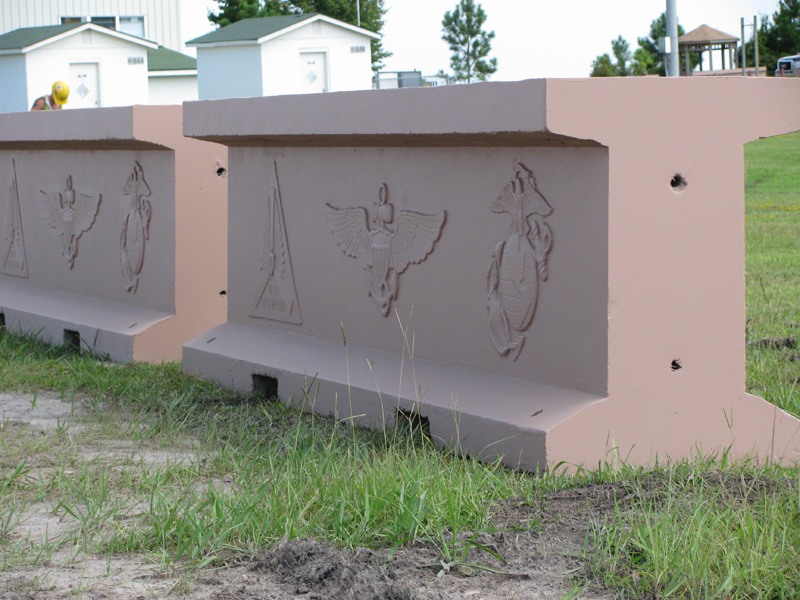 IN STOCK PRODUCTS
ABC Concrete Mfg carries an entire line of in-stock precast concrete products. We can generally deliver your precast concrete products in a matters. Our deliveries can be made anywhere in the lower 48 United States. Call us today at 1-800-211-1580 to order in stock products.
CATTLE GUARDS
Cattleguards, also known as cattle grids are usually installed on roads where they cross a fenceline, often at a boundary between public and private lands.
ALUMINUM HATCHES
Our Aluminum Hatches are built especially for insertion into our custom-made concrete buildings and bunkers and are available for special order. These hydraulic doors are strongly sealed and guaranteed to keep the contents they are guarding safe from leakage.
PORTABLE BLAST BUNKERS
Built for the US Military, our Portable Blast Bunkers offer the protection needed from powerful blasts but the convenience of portability. The floorless bunker is reinforced with steel mesh and rebar, not to mention 12-inch-thick walls to absorb sound and protect from flying debris.
CONCRETE MANHOLES
Concrete manhole, also called a utility hole, cable chamber, maintenance hole, inspection chamber, access chamber or confined space, is the top opening to an underground utility vault used to house an access point for making connections or performing maintenance on underground and buried public utility and other services including sewers, telephone, electricity, and storm drains.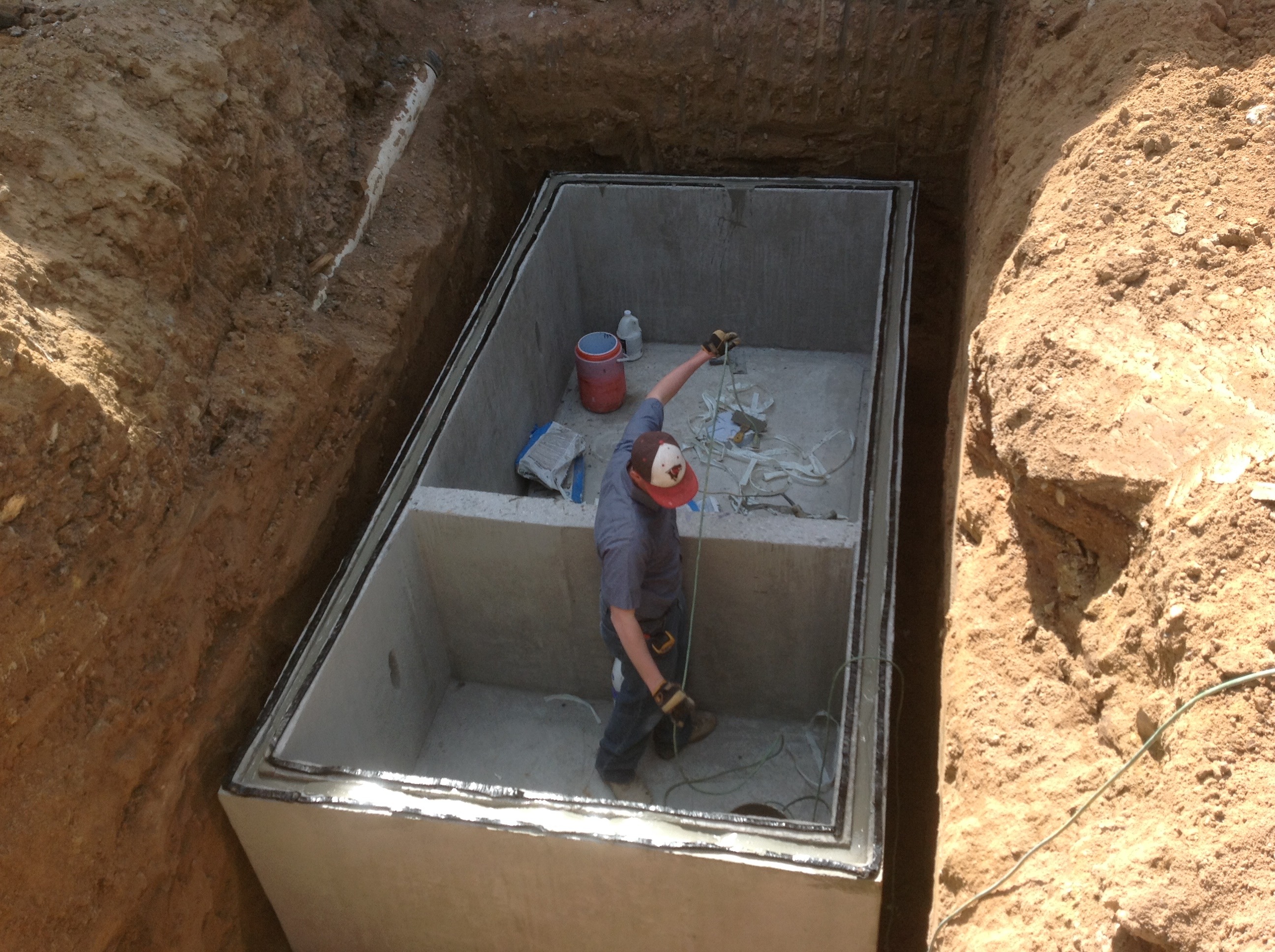 CUSTOM PRODUCTS
Yes, we build custom products as well dependent upon your specs and needs. We carry more than 100 product forms; custom created and manufactured to meet the needs of large and small businesses alike. Need something? Call us today at 1-800-211-1580.
CONCRETE CULVERTS
Our precast concrete culverts are versatile and cost effective and their uses in the construction/oilfield industry are endless. ABC Concrete's culverts can be used for underpasses, service tunnels, subways, outfalls, bridges, stream culverts, material handling, utility storage, chimneys, vertical storage, watertight holding tanks and more.
UTILITY SHEDS
Our concrete utility sheds are built with strong concrete walls, floor and ceiling. The reinforced steel doors give added protection to whatever is being held inside. Currently, our buildings are being used to shelter valuable utility resources for city and state governments and they come in many different sizes.
GREASE DISPOSAL CONTAINERS
ABC Concrete's 3,000 gallon grease disposal container is being used by restaurant chains as an Eco-friendly solution to waste before proper disposal. The Farmington branch of the Texas Roadhouse Restaurant contracted us to design and build a 3,000- gallon tank to hold it's used kitchen grease.